10 Marketing Hard Skills for Leaders to Stand Out
Feb 13, 2023
How can a marketer stand out from the thousands of others?
Marketing leaders are in a tough spot. The world is changing fast, and the skills required to succeed in the modern marketplace are rapidly becoming more sophisticated.
"Hard skills" refer to those things you can learn in a classroom or through hands-on training, such as how to use spreadsheets or write code. "Soft skills" refer to more abstract qualities like communication and empathy—things that aren't necessarily taught in schools or on the job, but which can make or break your professional success. Though soft skills are a vital way to differentiate yourself from other marketers, gaining certifications, continuous education, and training for your hard skills are important for driving your career forward. Many technical skills continue to be acquired while on the job, but marketing managers still require new knowledge and practiced skills to succeed.
If you are lacking in any of these skills now, there are plenty of opportunities to grow and expand your skillset this year. Keep reading for some helpful ideas on how.
Top 10 Marketing Hard Skills Needed to be Successful in 2023
1. Data Management
Data management has grown to be a crucial hard skill for marketers. As companies gather data, marketing managers must be able to sort, organize and manage that data.
One great example is the company's CRM database. The CRM is where all of the customer or client information lives. While the skill of managing a database sounds like an administrative job, more goes into it than data entry. Consider the choices for data collection such as your lead sources. Knowing how leads found the company directly impacts marketing decisions.
Managing enormous amounts of data is necessary for marketing managers to answer questions from the executive team and generate increasingly detailed reports. Being able to offer insights about current and past clients, for example, gives you a huge leg up on others.
[Check Out Our Quick Start to CRM Database Tracking - Free Download]
2. Strategic Planning
Pulling data from multiple sources and identifying patterns is an important skill. What may be even more important for marketers is being able to convert that data into action plans that fit with the company goals in a specific, targeted strategy.
Strategic planning is best suited for those who are detail-oriented, but know how to step back and look at the bigger picture of a situation. Though that sounds easy in theory, this is definitely a skill one develops through trial and error over time, so be patient with yourself. A great strategy will need to use company goals as a guiding force for both the planning and implementation processes. There's an excellent guide from Digital Marketer that you may want to read through for help.
3. Data Visualization
As part of their strategic planning, marketers must constructively compile the data and provide it in a visual way - otherwise it ends up just being a bunch of numbers and charts without meaning. Your ability to interpret data, recognize patterns, and explain the "story" that the data is telling has become increasingly important. This is called data visualization.
The goal of data collection is to quickly translate it into insights that can help make the team make smart business decisions. The creative marketers understand that the narrative we create to explain these data visualizations is integral to adoption of the information from the executives. If you want to pursue a better understanding of Data Storytelling, then check out the workshop from General Assembly.
4. Technological Proficiency / Tech Savvy
Marketing is more high-tech than ever before. It has completely shifted the way we communicate, get organized and go through the work day. Whether it means learning a new CRM software, a content management system for the website, social media tools, or data analytics software, marketing leaders who feel behind on technology must upskill in 2023. Identify just one new technology platform and learn it.
5. Working with AI
AI (Artificial Intelligence) is leading the way in digital marketing. It can boost a marketer's productivity as well as increase a campaign's ROI. Using AI, marketers can better understand customer behaviors and create the right strategy in a personalized and effective way.
The marketing managers who learn about how AI works and how to leverage it will definitely find success this year and moving forward. Whether using something robust like ChatGPT or a more niche tool like Zoho's ZIA. There are TONS of AI tools that are free or paid that can help you in all sorts of ways. The key is to start using them and understand how to best to leverage them. Neil Patel talks about some of his favorite AI Tools for Marketers in a video. It's a good place to get started.
6. Conversion Rate Optimization (CRO)
Though it's great when marketing campaigns drive a lot of traffic, it's of little use if the prospects aren't converting. The old-school approach of using push marketing tactics (like email blasts) has given way to new models that encourage people to take action on their own instead of being told what they want. In other words, marketers need to learn new hard skills like conversion rate optimization (CRO).
Conversion rate optimization (CRO) is an approach to digital marketing that aims to increase the effectiveness of websites and landing pages by analyzing and optimizing them based on user behavior. We use CRO to increase conversion rates by improving user experience, removing obstacles that prevent people from converting on your website, or increasing the value of your offer so customers will be more likely to buy from you.
The marketers who understand CRO, set relevant goals and know how to act on them is crucial. This includes an understanding of engagement metrics, creating conversion funnels, and using A/B testing to identify improvements. The ultimate goal of a marketer is to drive leads to take a desired action after all.
7. Product Development
Some marketers will need to shift into a product development mindset to succeed. Product development means being able to help someone else create something new and useful from scratch (or at least with some guidance). It could be anything from a website redesign to an app development project; either way, if you're working on something like this, then chances are good that product development will come into play somewhere along the way. You may work with a dedicated product development team to design products that meet customers' needs and the company's needs. Or you may be leading this effort on your own. In product development, your focus must shift from getting people interested in your company's message to ensuring that they have an enjoyable experience with its products or services. Since these two things are so different from one another, it can be difficult for people who aren't used to thinking about both at once—especially when they're trying their hardest just to keep up with all of the changes happening within their industry
8. Language and Cultural Education
Digital marketing has connected people from all over the world - expanding your possible reach. To keep up with what's coming next, marketers may need to learn new languages and cultures—not just English and American culture, but also Chinese, Spanish, Hindi, French, Arabic, and anything else that might become relevant as time goes on.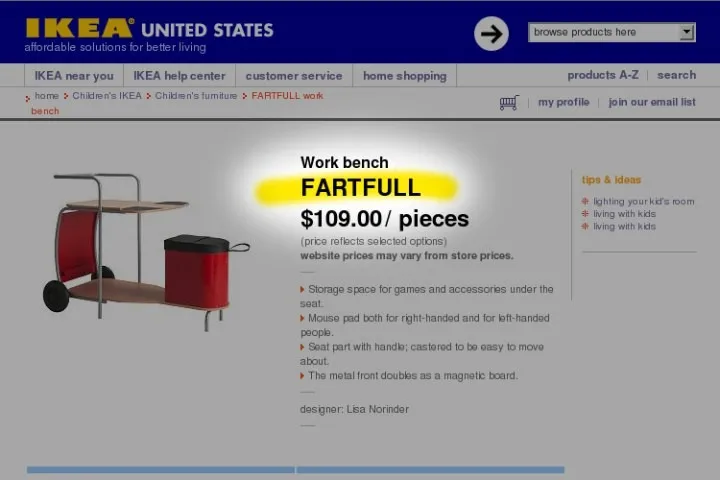 The marketers who educate themselves about cultural differences and learn new languages will make a big impact in any company. If a business is expanding globally, then the marketing team will be required to learn and adapt to different cultures and regions to properly serve all customers. This is especially important when trying to avoid a marketing blunder like these.
9. Graphic Design or Video Editing
Let's face it, there's a lot of "content noise" out there that distracts potential clients and customers. The rise of video marketing and the continued interest in more visual marketing assets comes as no surprise. People's attention is grabbed more often by a 5 second video or beautiful graphic than it is by the words with it. If you want to create a video ad or graphic design for your website, there's no way around it: you'll have to learn how to do those things yourself or hire someone else to do it for you.
Learning a new skill such as video editing or graphic design doesn't have to take up too much time or money—especially when compared with the costs associated with hiring someone else who knows what they're doing (which could be quite expensive). Marketers who are naturally creative will likely want to expand into more visual skills such as graphic design and video editing. With the explosion of affordable and easy to use platforms for design, this is an easy to achieve skill. Using platforms like Canva and iMovie, even those unfamiliar with design can quickly learn. Canva even offers online courses to help you master their tool.
10. SEO
There's no value in great copywriting without traffic to read it. SEO (Search Engine Optimization) is the art of making sure that your website shows up at the top of search results when people look for your product or service. It's not just about having a website anymore: it's about making sure that site is optimized for search engines. The latest search engine updates tell us that the algorithms are more focused on customer needs and experience. A marketer's understanding of user experience and CRO tie into SEO and will ultimately make you even stronger.
SEO requires several skills that improve the quantity and quality of the company's organic website traffic. The ability to optimize content for search engines will help your company rank higher on search results pages (SERPs) and bring more traffic to your website. At minimum, a strong copywriter must also understand the structure of a good blog post, webpage copy, landing page, email, and social media post - including how every content asset should be optimized for search engines. Here's a free SEO Course you may want to check out.
These Marketing Hard Skills are Quite Attainable
You've probably been doing marketing for years—and it's been great. But the world has changed, and your job is going to change too. Your job will become more challenging, and if you do not step up to meet a company's need with new marketing hard skills, then you may be out of the job.
We know this sounds scary—and maybe even a little overwhelming—but we're here to tell you that it's not as bad as it seems. In fact, if you take some of our advice and start developing even one of these skills now, you'll be ahead of the game in no time!
-----
Special thank you to The Management Training Institute for suggesting this blog topic.